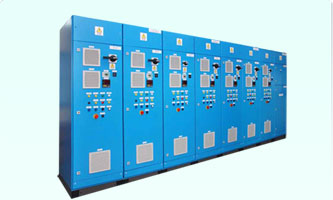 VFD Starter
VFD are used to control the speed and torque of the Motor with use of variable frequent.
VFD's Makes used are :

Danfoss
Siemens
ABB
Schneider
Rockwell Automation (AB)
Mistubishi
Soft Starters
Soft Starters are mainly used for powering AC Motors in fixed speed applications. They used for gradually slope up and slope down the speed of the motor.
DOL & S/D Starter
To start & Stop the motor in Local & Remote with and without PLC..